Safety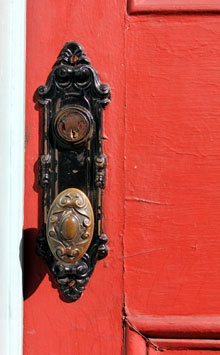 As with all urban areas, safety is a concern. While Ridgely's is a safer community than most in Baltimore, according to police crime statistics, it is still important to use common sense to avoid becoming a victim.
Never walk alone at night.
Stay alert when walking. Never talk on the phone or have your headphones on while walking.
Don't leave anything visible in your car.
Call 911 to report any crime or if you see any suspicious behavior, such as people looking into cars or knocking on doors.
Get to know your neighbors, so you will know who belongs in the neighborhood.
Look for more safety tips in the Ridgely's Record.
The Ridgely's Delight Association has established a Crime and Safety committee to work with law enforcement and neighbors to make our community safer. If you have a question or concern about crime and safety, or if you'd like to join the committee, please send an email to safety@ridgelysdelight.org.
Please note that if you witness a crime, or if one has been committed, you should always call 911 immediately.
Citizens on Patrol

Citizens on Patrol (COP) is a group of neighbors organized to patrol the neighborhood. It provides an extra set of eyes and ears for the police, making it an effective tool for crime prevention. Patrols send a message to both residents and potential criminals that our community is a strong and cohesive unit. COP participants are observers only. They report criminal and suspicious activity to the police and never attempt to get involved.
We are looking for volunteers to participate in the Citizens on Patrol program. The group patrols on Sunday and Monday evenings. With enough volunteers, each person will only need to donate two to three hours each month. For more information or to join the committee, please contact Linda at lindahansenfritz@comcast.net.
If you own a security camera, please consider registering it with the Baltimore Police Department. By giving police access to video in the vicinity of an incident, you can help identify criminals and solve crimes more quickly. Please note the following important facts about the program:
Your camera will not be linked to the City's system, and police cannot monitor activity by your home or business. You will only be asked to provide video should an incident occur near your camera.
When you register, you will provide your contact information, the type of camera, the location and its recording retention time. 
The system is confidential, so persons of interest will not know if you submit video.
You can opt out at any time.
The National Crime Prevention Council offers information on topics like preventing burglaries and sexual assault, outsmarting crime and safer seniors.
The University of Maryland Police offer these crime prevention tips.
If you are thinking about installing an alarm, use this resource.
Baltimore City Police are asking residents to sign up for the Neighborhood Crime Watch program. All you have to do is download the form, fill it out and return it to the Southern District office at the address or fax number on the form. You will receive a crime watch number that you can use for a faster response if you need to call the police. If you already have a Block Watch number, you will need to submit this form to get a new number if you would like to continue to participate. It is important that residents apply for a number because the police will pay more attention to the neighborhood if there are a large number of crime watch numbers in Ridgely's.
If you witness criminal activity, be sure to report it to the police. Download this form for a list of important details you should record and report.
In an emergency, call 911.
If it's not an emergency, use the City's citizen's online police reporting system to file reports for non-violent incidents, such as car break-ins, vandalism and illegal dumping. Each report is assigned an incident number, and you'll get a PDF file of the report, which you can also use to report an insurance loss.
Report Crime Tips Anonymously

You can report a crime and remain anonymous. Use any of the following methods:
Metro Crime Stoppers does not use caller ID. They don't record voices or trace calls, texts or emails. They don't want your name, just your information. If your tip to the hotline leads to an arrest and indictment for a felony crime, you couldbe eligible for a cash reward of up to $2,000 from Metro Crime Stoppers.
Click here to apply for assistance.
Share this site.

Photos ©Joanne Drummond. All rights reserved. Reproduction or downloading without permission is prohibited and is a violation of federal law.