Annual Holiday Party
Friday, December 2, 2022 - 6:00pm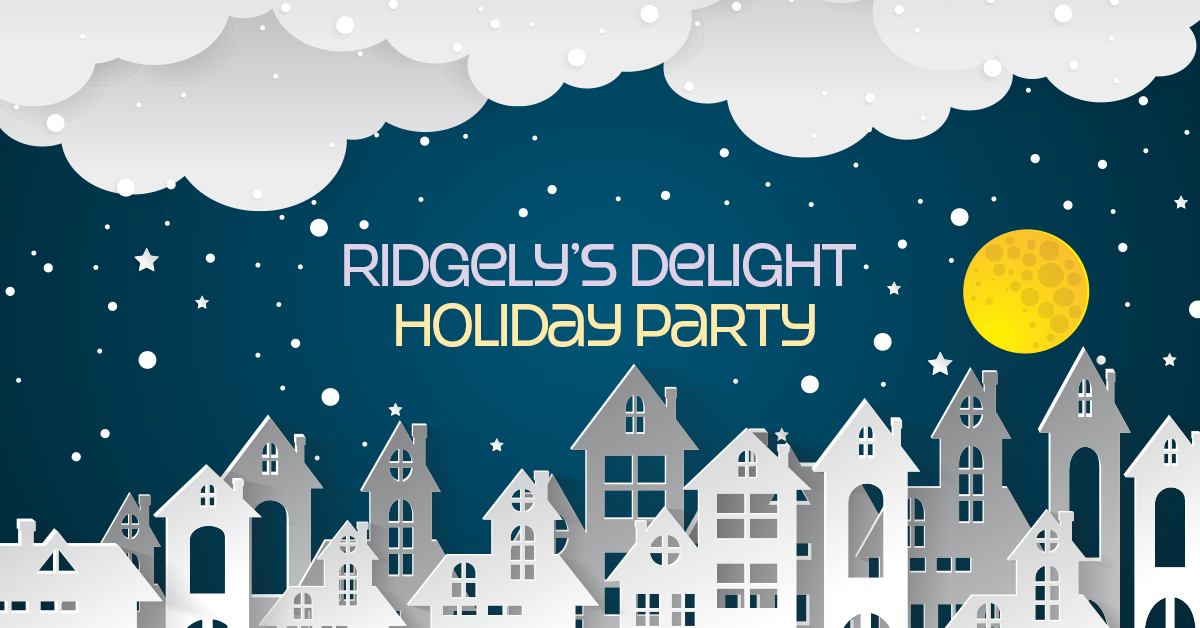 The annual neighborhood party is back! We hope you will come by to mingle with neighbors and meet new friends.
Doors open at 6:00 p.m. The $5 admittance covers light appetizers and access to drink specials. Kids come for free. The cash/credit bar will be open until closing. Optional "dessert pot luck" should you wish to bring something sweet to share.
Please RSVP on the Ridgely's Delight Facebook event page or email vicepresident@ridgelysdelight.org.